Description
HWID Spoofer

 ⭐️⭐️⭐️⭐️⭐️
Bypass HWID bans easily
You are Hardware ID banned in your favourite Game? 🥇
Don't worry! With our LEGIT HELPERS Hardware ID Spoofer called "AZURA" you will get back into the game in no time.
Our HWID Spoofer will fake your hardware ID serials on kernel level to bypass HWID bans. Please find a list of supported games below.
Get back into the game bypassing your HWID ban to start cheating again or to get a fresh new start playing clean.
The whole HWID Spoofer process only takes a few seconds to fake your PC serials with no negative effect on your hardware or software installed!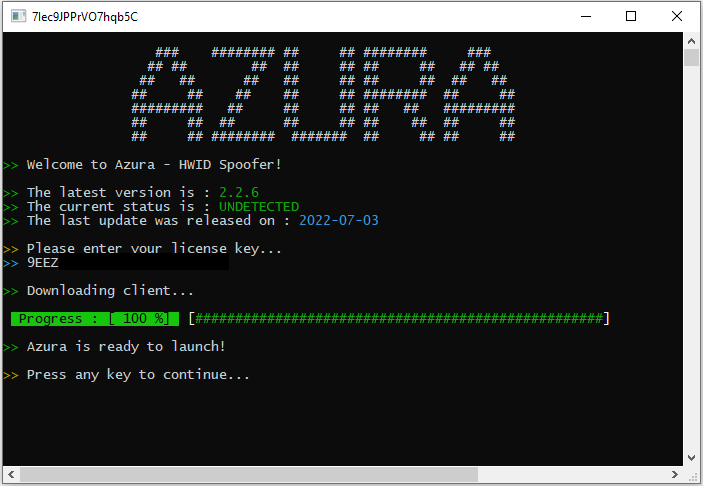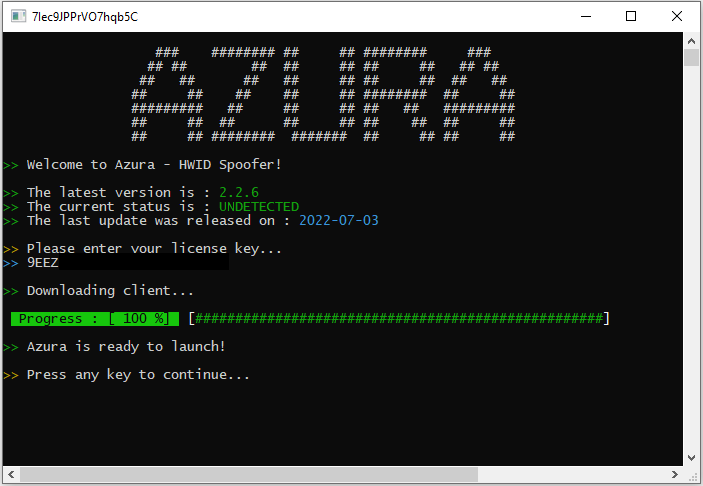 What do I need a HWID Spoofer for? 🥇
If you got caught cheating in online Games they can hardware ID ban you. It's a common practice nowadays in most PvP shooters.
The Game saves a big list of information from your PC to identify you as a specific user, even if you are not hacking anymore.
This results in your game accounts getting banned even if you are not cheating and just want to play the game. Sounds cruel? It is!
That's why LEGIT HELPERS came up with a software to disable your hardware ID ban so you can start playing in peace.
Run our HWID Spoofer and it will take care of the rest. It will fake your hardware ID serials without harming your PC, giving your PC a new identity.
That way the anti cheat systems don't recognize you as a previous cheater anymore and you can play again!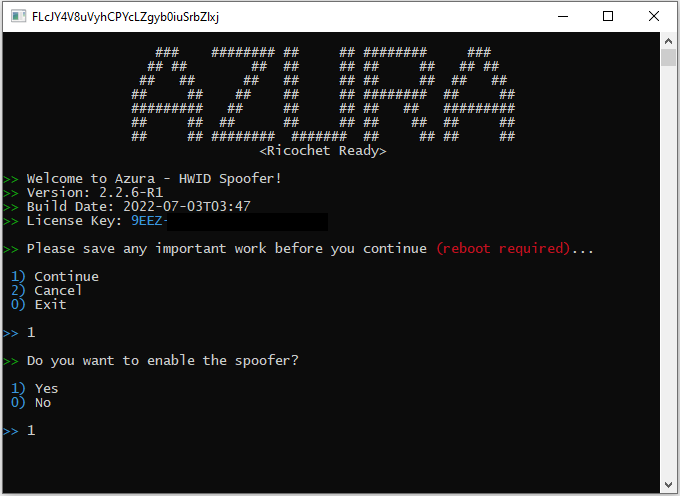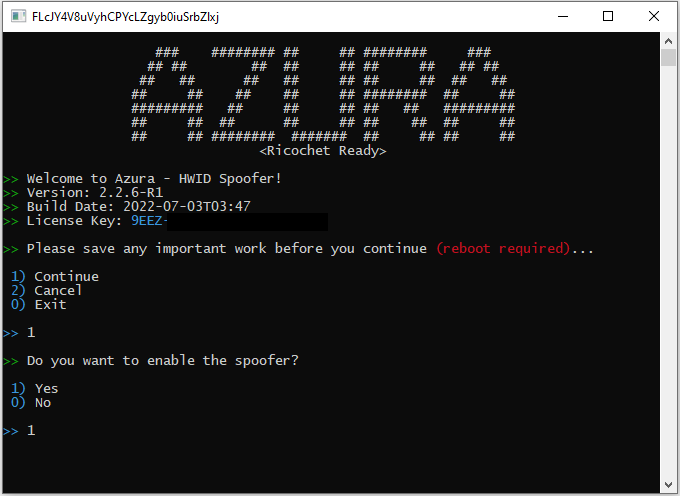 HWID Spoofer supported Games 🥇
Our Legit Helpers HWID Spoofer works for a variety of Games. Please find a list below:
✅ Escape From Tarkov
✅ Fortnite
✅ Overwatch 2
✅ APEX Legends
✅ PUBG
✅ COD Warzone 2
✅ COD Modern Warfare 2
✅ COD Warzone
✅ COD Cold War
✅ COD Vanguard
✅ RUST
✅ League Of Legends
✅ Rainbow Six Siege
✅ Smite
✅ Realm Royale
✅ Mordhau
✅ Among Us
The HWID Spoofer is fully compatible with our LEGIT HELPERS Macro Engine ( Link < ).
HWID Spoofer Requirements🥇
In order to run our HWID Spoofer, please check if you meet our software requirements below:
🔰 Windows 10 builds: 2004-21H2
🔰 Windows 11 builds: 22000
🔰 BIOS has to be in UEFI mode
🔰 Virtualization On in BIOS
🔰 Secure Boot Off in BIOS
🔰 Anti Virus Software uninstalled
🔰 FACEIT & Vanguard have to be uninstalled from your PC
🔰 Spoofer has to be started once after every PC restart (no permanent spoofing)
Can the Spoofer harm my PC? 🥇
The clear answer is: No! Our Hardware ID Spoofer was designed to only fake your hardware ID serials on kernel level when the specific anti cheat sends a request.
The changes are not permanent and get reverted once you restart your PC. That way no hardware or software program is affected by our HWID Spoofer.
We at LEGIT HELPERS only develop software which has no negative side effects on your PC and no risks when using it.