LOOKING TO PLAY LIKE A PRO?
Here's your chance: With LEGIT HELPERS gaming macros you'll become a better gamer!
Make use of our insane no recoil macros, easily perform trick shots or get an in-game advantage with our movement scripts. We offer a wide range of overall 1000+ premade macros to help you in-game and an easy-to-use Macro Editor
to create your own macros within minutes. Use undetected macros/scripts developed by experts.
🡆 Join and start owning today!

⚡
TOP MACROS SINCE 2016
LEGIT HELPERS is the top provider of gaming macros since 2016 ..and we won't stop! 🎯
First seen in 2016, LEGIT HELPERS quickly became one of the biggest and most successful gaming macro providers known in Europe and USA. In 2017 LEGIT HELPERS became the biggest provider for undetected no recoil macros in Playerunkowns Battlegrounds and soon expanded into other games like RUST, CSGO, APEX LEGENDS, Call Of Duty and other blockbuster games.
To this date, LEGIT HELPERS stands for a truely undetected macro software, a wide range of user centered features and one of the biggest accessible gaming macro databases around the world.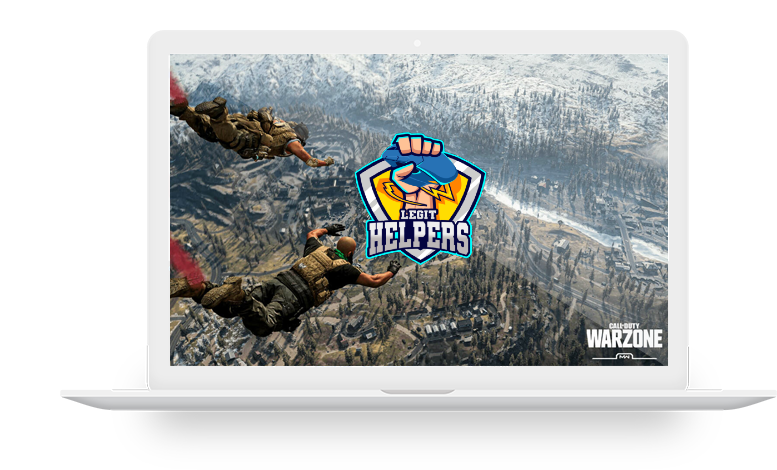 THE MACRO ENGINE
The Macro Engine is our secure Macro driver software, allowing you to use macros in any game you want! 💎
The LEGIT HELPERS Macro Engine is one of the most secure and advanced macro softwares you can use for gaming. We are gamers ourselves and designed the whole software with 2 main goals in mind: Security and usability. Our Macro Engine requires no technical knowledge from your side. Install, load or create your own macros and use them in any game you want. It's that easy.
We value the security of our users the most. That's why our MacroEngine comes with several security features to prevent game anti cheats from detecting you using macros. While we can't guarantee to always be undetected in any game world wide, we guarantee that the Macro Engine is one of the most secure Macro softwares you can buy.
DOWNLOAD NOW!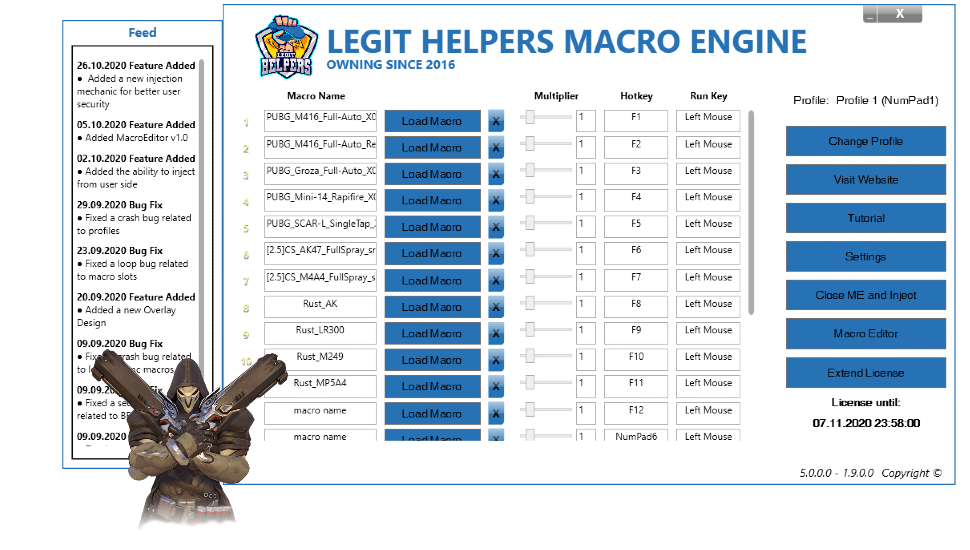 FREQUENTLY ASKED QUESTIONS (FAQ) 💢
📌 Can I get a free test?
We don't offer free tests due to security reasons. Allowing everybody to access our software and macros for free would be too risky in terms of user safety. Please don't ask for free tests or a discount on our prices. We've been in business since 2016 and don't have to proof ourselves legit anymore.
📌 Can I get banned for using macros?
The simple answer is yes. Macros give you an "unfair" advantage in-game. However, most game & anti cheat developers don't care too much about macro users since they are more focused on banning game breaking cheats like Wallhacks and Aimbots. Our software and macros are undetected in the games we officially support.
Using macros is one of the most secure ways of "cheating" in PC games.
📌 How secure is LEGIT HELPERS in regards of a detection?
LEGIT HELPERS is active since 2016. In all these years we have developed several security features to prevent anti cheat systems detecting our software or our users using macros. We provide excellent security with the lowest possible detection risk. Our macros and software never directly interact with your game but only with your mouse and keyboard. Because of that your chances of getting banned are close to 0.
📌 Can I use LEGIT HELPERS with my mouse and keyboard?
Our MacroEngine software supports all mouses and keyboard brands. Our app comes with its own driver to ensure a flawless experience when playing with our macros. There is no limitation regarding your hardware. All you have to run is a supported Windows 10 build