Macro Recorder & Editor
⭐️⭐️⭐️⭐️⭐️
Record and create your own macros for any game
LEGIT HELPERS not only offers you access to our Macro Engine software, access to our database with 1000+ macros but also to our Macro Recorder & Editor which we use ourselves to create new macros. All in one package with no extra charges. You'll be able to create macros for any game you want, the way YOU want them. But there's more: Using our Macro Recorder or Editor doesn't require any rocket science degree as many other tools do. Our Macro Recorder & Editor is simple to use. Simply press a button to record your own mouse movement/spray and save it as macro afterwards. Fine tune the macro with the Editor if needed and get a perfect macro out of it. Creating macros was never this easy and works for EVERY mouse. Recorder and Editor is coming with an easy-to-follow tutorial.
LEGIT HELPERS Macro Recorder: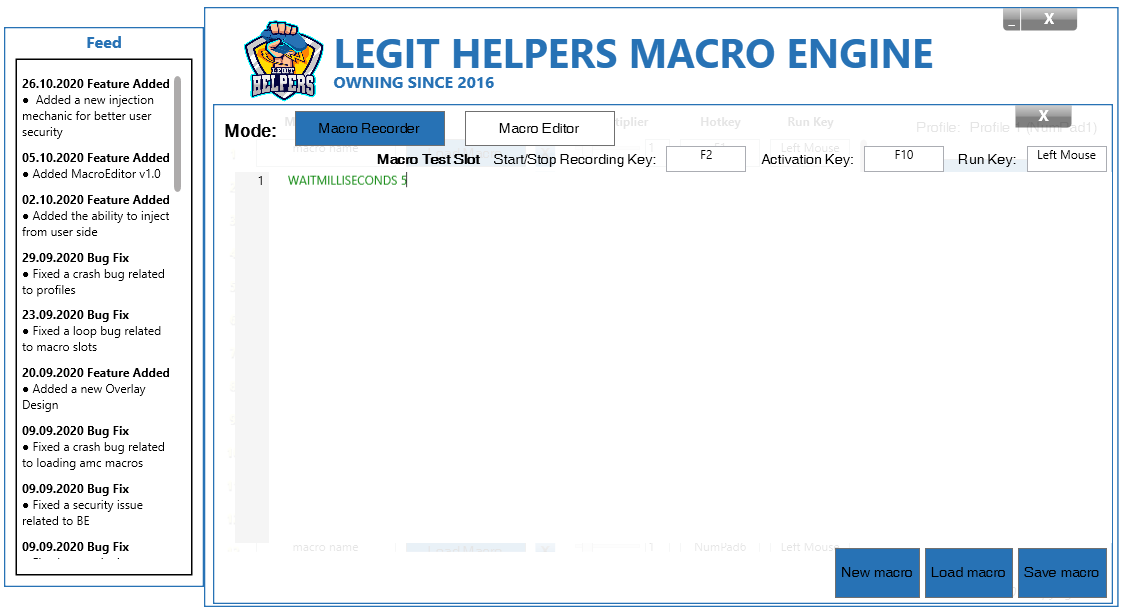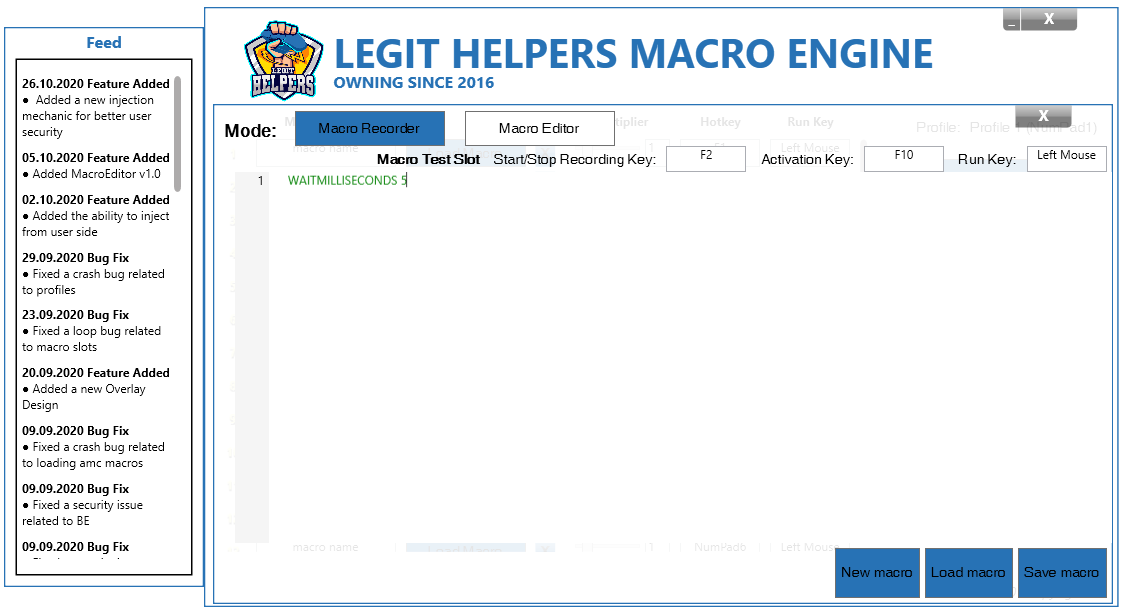 Create your own macros within minutes and test them on the go. Either directly in-game or on Desktop. Create perfect macros for yourself. In our Discord you'll also get access to macros other users created and being able to share your own. The best macro creators receive their subscriptions for free. Give it a go!
LEGIT HELPERS Macro Editor: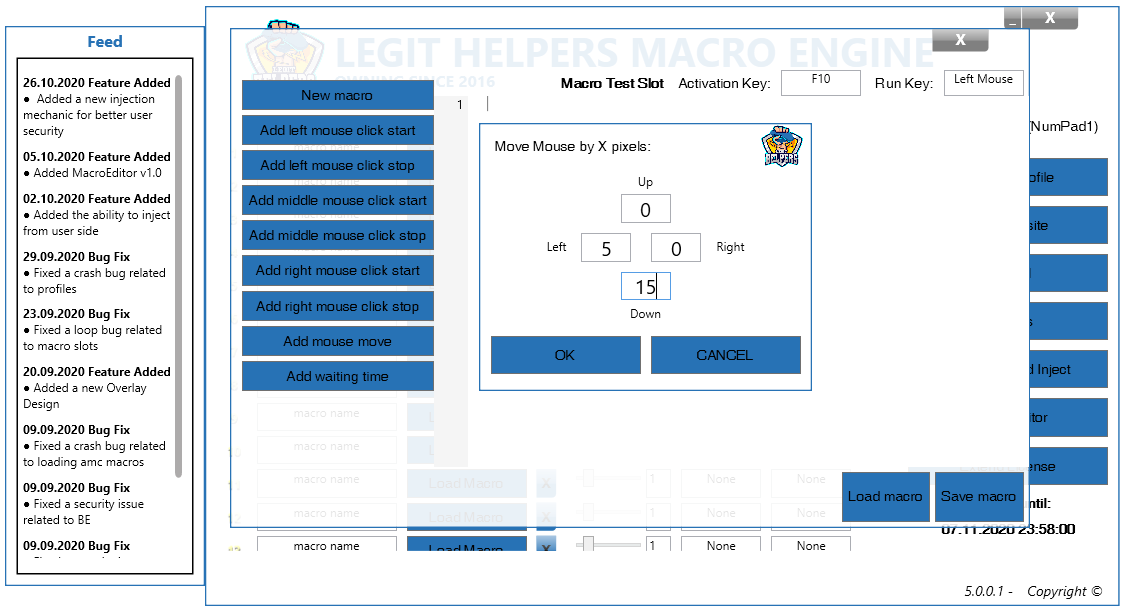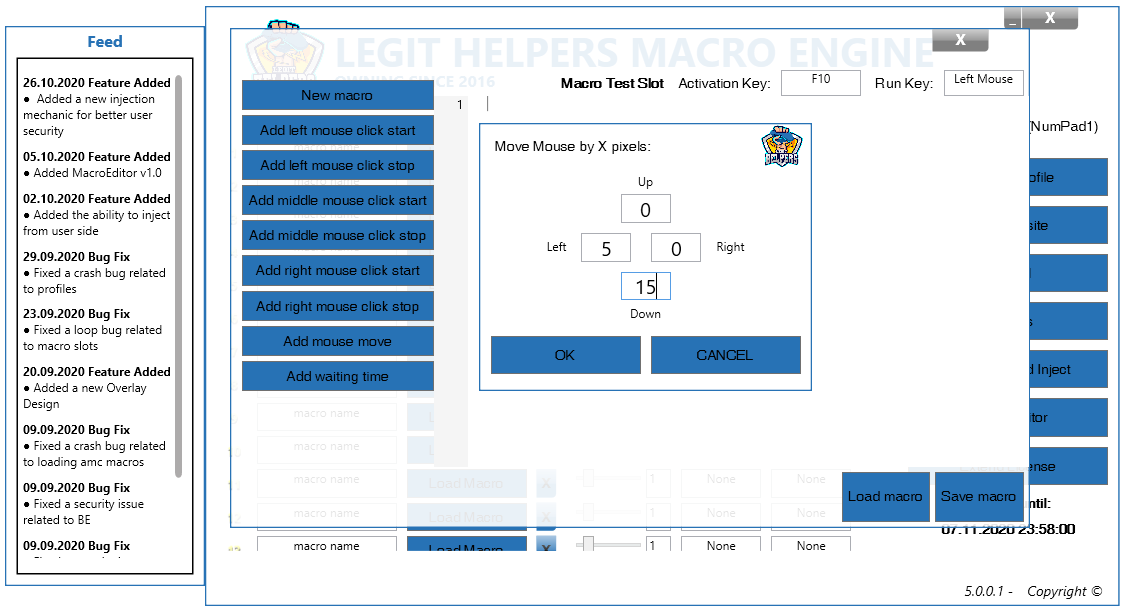 Start creating your own macros today with all the benefits of our Macro Engine < security features. For any game you like. Create accuracte no recoil macros, rapid fire macros or universal recoil control macros. Whatever you need in the game you compete in. You'll not only have your own unique macros but also remain undetected when using them. Our Macro Engine, Macro Editor and your own macros are working with every mouse & keyboard brand there is. No limitations.