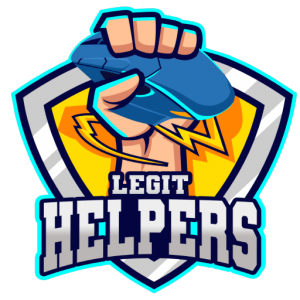 Become a Reseller
Start earning money with the best gaming macros software available
⭐️⭐️⭐️⭐️⭐️
---
Looking to become a Reseller? 🥇
LEGIT HELPERS offers one of the best macro/script softwares world wide with hundreds of satisfied customers. Our software is reliably working on all PC setups running Windows 10 with a record of being undetected in most games for several years. Trusted by many users our advanced Macro Engine software is the gamers choice when it comes to using macros/scripts in their favorite games while staying undetected. For this and several other good reasons our acquired customers stay customers for months if not years. This makes reselling our software stress-free and a perfect choice for professional resellers with communities interested in macros/scripts for all shooter games. As a reseller you will have direct contact to the developers of the product to keep your sales and customers going.
---
What are the requirements to become a Reseller? 🥇
The very first requirement if you want to become a reseller of LEGIT HELPERS is being a customer yourself. We require resellers to have our software used and tested themselves before asking for any further steps. There is no exceptions. After you bought a license key for our software you will automatically be invited to our Discord server in your purchase email to get direct contact to the developers and admins of LEGIT HELPERS. Beside that, LEGIT HELPERS is only working with professionals. That means you act professional, keep customers satisfied and treat your customers the same way we treat ours. Keeping the customers satisfied and offering top level support is one of the main priorities of LEGIT HELPERS and so it has to be a priority of yours. While we also require you to write/communicate in English we expect you to have an idea on how to advertise the product professionally and possibilites of reaching new customers yourself.
---
How does the Reseller system work? 🥇
We keep our system flexible to meet the needs of resellers independently their size and reach. If we agree on working with you, you will receive your own reseller code which you can use on our website to obtain our product at a discounted price any time you wish. How big the discount is depends on the amount of keys you obtain each month and your reselling capabilities. We generally offer a 20% discount for reseller newcomers to start with and increase the discount if your monthly sales meet our expectations. We offer a bigger discount of up to 50% if you buy keys in bulks of minimum 50. The final discount will be discussed with one of our admins through Discord. By receiving your personal reseller code you will be able to buy discounted single keys or bulks at any time you want, directly on the website. You will then be able to simply resell each key to your own customers along with our Macro Engine software at your own price. You decide over what price you resell each key for, which means you have full control over the profit/money you make.
---
Can I get a custom version with my own logo? 🥇
Yes. We offer to create your own custom version of our software with your colors and logo on it. The LEGIT HELPERS branding will be fully removed. However, since creating a unique custom version for you and your customers involves alot of effort on our side, we only offer this service if you bought a minimum of 100 keys upfront in a single bulk. Your customized version will have its own name, security features, its own server, your colors/branding and logo on it. Your cusomized version will be maintained and updated the same way as the original LEGIT HELPERS software to keep you and your customers happy.
---
Ready to become a Reseller? 🥇
Start today and earn money with one of the most successful macro softwares out there. Click on "GET ACCESS NOW!" button below to obtain a license key for our Macro Engine and receive an invite to our Discord server. You'll then be able to message one of the main admins to discuss your reselling opportunity.