Description
Anti AFK Bot

 ⭐️⭐️⭐️⭐️⭐️
Easily avoid AFK kicks/penalties
Tired of being kicked while you are AFK? 🥇
Don't worry! With our LEGIT HELPERS Anti AFK Bot you will stay in the game doesn't matter how long you go away from keyboard.
Our Anti AFK Bot uses your mouse and keyboard driver to simulate keyboard actions and mouse movements while you are AFK.
This will avoid any AFK kick in any game. Since the bot uses your own mouse/keyboard driver the game can't tell a difference if you or a software is doing the actions.
This bot is not detectable and doesn't interact with the game or its files in any way. It simply accesses your mouse and keyboard driver to press "space" and to move your mouse a few pixels.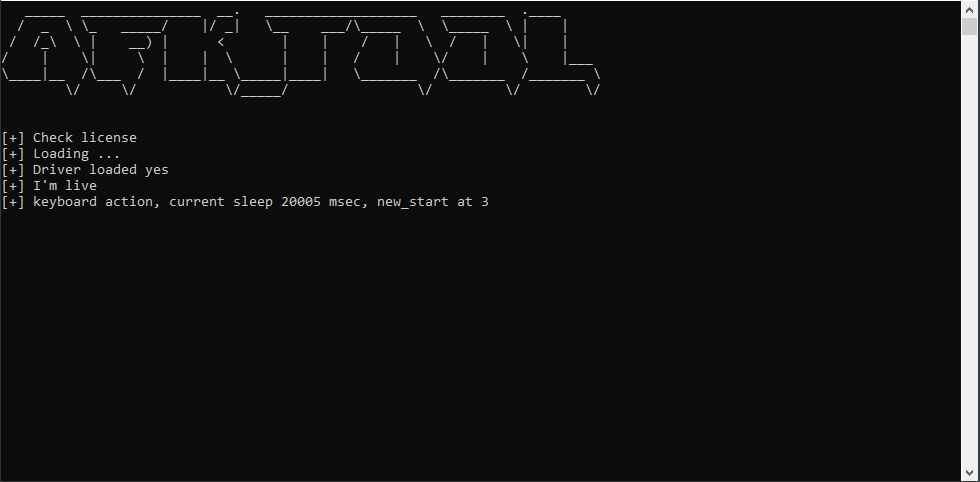 What makes this Anti AFK Bot different to others? 🥇
There is several free and paid Anti AFK Bots out there to download. But they all lack security.
Our AFK Bot doesn't manipulate the mouse/keyboard input like other Anti AFK Bots or scripts do. We use your own mouse/keyboard driver to perform the actions.
How is that different? A anti cheat can't tell if it's you moving your mouse or our AFK Bot since it's your own hardware (mouse + keyboard) being used.
On top of that we randomize all delays between the actions so anti cheats can't detect a pattern on how often a certain action occours.
Running our Anti AFK Bot is risk free and gets the job done. It runs in an endless loop for how long you want. Start the tool and go AFK for days, it won't stop.
Our Bot doesn't need any specific hardware requirements to run. It works with any mouse and keyboard brand you might have.
Unlike AHK or other scripts/bots our software will keep you undetected in the games you use it in. Our driver technology is unique and far ahead of competitors products or free tools. While games like New World, WoW, RUST etc. take actions against AFK scripters and ban their easily detectable tools ours is and will remain undetected.
Anti AFK Bot supported games 🥇
Our Anti AFK software was tested in all kind of games and has worked in all of them. May it be New World, World of Warcraft, CSGO, RUST or any other game you may desire. The bot works and causes no security issues whatsoever. Never get kicked again to force you back into a que or use the Bot to simply farm points because you can stay AFK in a match. 
Can the Bot harm my PC? 🥇
The clear answer is: No! Our AFK tool only ever interacts with your mouse and keyboard driver. It doesn't need to install any unecessary dependencies or files.
We at LEGIT HELPERS only develop software which has no negative side effects on your PC and no risks when using it.
Is the Bot easy to install? 🥇
Our AFK tool is as slim as it can be. You simply run the Bot, enter your key and it will automatically connect to your mouse and keyboard driver. It will ask you for a PC restart on first start and that's it. No installation needed. You start it and it does its job. No hassle, no stress. If you want to remove the Anti AFK Bot you simply delete the AFK_BOT.exe and you are good to go. Legit Helpers is the leading provider of macros/scripts since 2016. You may also like our Macro Engine software which supports over 40+ games with no recoil scripts and macros!